Sea Sickness
The Problem
Rough seas can really dampen your holiday spirit and leave you feeling less than jovial if you suffer from motion sickness.
The Solution
Pick a cabin on one of the lower levels as close to the centre of the ship as possible to experience the least motion in your room.
Avoid reading or staring at a screen if things get choppy.
Get outside and get some fresh sea air if you do start feeling unwell.
Some people swear by focusing on a point on the horizon in the direction you're travelling to prevent or calm sea sickness.
The ship's pharmacy should be well-stocked with natural and medicated sea sickness prevention and relief options. You might want to consider taking some with you in your luggage on the advice of your doctor or pharmacist as well.
Infectious illnesses
The Problem
Cruise ships can be havens for stomach bugs or flu thanks to so many people in a relatively small space.
The Solution
Ask your doctor about getting an influenza vaccination before you leave.
Give your immune system a fighting chance by eating well, drinking lots of water, getting plenty of rest and not overindulging in food or alcohol. All easier said than done on holidays!
You could also take a supplement specifically designed to boost your immunity – something with vitamin C, zinc or echinacea is a good start.
Following the basic hygiene rules will help reduce your risk of catching something or spreading your germs to others if it's too late for you: cover your nose and mouth when you sneeze and wash your hands regularly.
Also consider any vaccinations you'll need for the ports you're stopping at. Your GP or a travel medicine clinic will be able to advise on what you need for your destination/s.
Trips & falls
The Problem
Wet decks, turbulent seas and one too many cocktails could all contribute to an increased risk of slipping or falling.
The Solution
Don't take unnecessary strolls around the deck if the sea is especially rough.
Don't rush from A to B. Take your time.
Wear sensible shoes with good grip.
Use handrails and walls for support if you're feeling unsteady.
Remember you'll get your 'sea legs' soon enough and feel less uncoordinated.
Sunburn and sun stroke
The Problem
It can be so tempting to 'get a tan' while on holidays – it's as simple as that!
The Solution
If you fancy a tan, just fake it. Get a professional spray tan or use a gradual tanning lotion at home to build up some colour before you go.
The slip, slop, slap rules still apply at sea. Wear sunscreen with at least SPF30+ protection on all exposed areas of skin, as well as a hat, UV protection sunglasses and protective clothing.
Choose a shady spot to while away the hours with a good book or your iPad instead of roasting in direct sunlight.
If you do misjudge and end up with a nasty case of sunburn, apply soothing after-sun gel or mist regularly to moisture the area, cool things down, calm the redness and reduce your risk of peeling.
To help speed your recovery from sun stroke or heat stroke, stay hydrated with plenty of fluids. Iced green tea is especially refreshing.
Over-indulgence
The Problem
It's easy to overdo it on the rich food or have one too many glasses of wine with dinner while cruising. After all, it's your time off right?
But you might regret your decision if you end up with indigestion, heartburn, an upset stomach, a splitting headache or a killer hangover.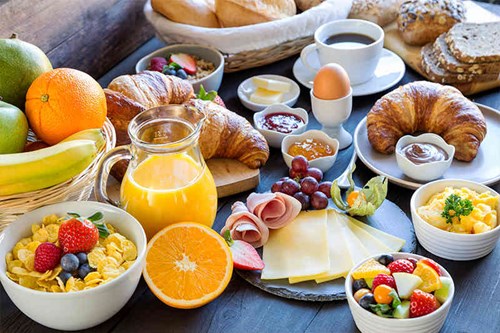 The Solution
Eating small amounts of plain, carbohydrate-rich foods can help settle an upset stomach.
Stay away from anything too oily, creamy or spicy.
Peppermint tea is wonderful for soothing a multitude of digestive issues – an on-board café should have it on the drinks menu.
Everyone has their own tried and tested hangover cure but we suggest lots of water and a hearty breakfast (if you can stomach it).
You could also pack some heartburn medicine and painkillers in your luggage just in case – check with your doctor or pharmacist first. The ship's pharmacy should have plenty in stock if you forget.
Don't forget to pack your travel insurance from Worldcare Travel Insurance.