Love a good drop, do you? For wine lovers, the ultimate holiday is one that includes visits to wineries and cellar doors. Sipping on a crisp French Chablis overlooking a majestic vineyard or sampling a dainty rosé after wandering through the vines is the pièce de résistance of downtime.
True wine geeks plan their trips by researching the top wineries around the world and set off with taste buds a-tingling! Here are some suggestions if you'd like to do the same.
Chateau Montelena, Napa Valley, California, USA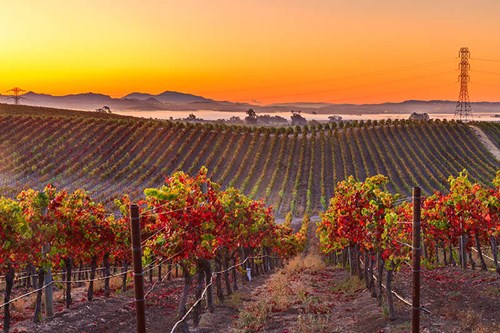 The controversial winner of the 1976 Judgement of Paris blind tasting competition continues to make waves. When European judges declared Chateau Montelena's white wine the best among nine others from France and California, the world took notice! Today, the winery is as vintage as the finest wine. It's one of Napa's oldest and certainly among its most scenic.
The iconic Gothic stone castle overlooks a private lake and lovely Chinese gardens. Book a private and intimate wine tasting experience in the Library Room where you can try exclusive wines that are not commonly available in the marketplace.
You may also like to take a 60-minute vineyard tour and learn about the topography, soils, climate and more that have made Chateau Montelena one of California's most highly regarded wineries.
Which wine? Try the Chateau Montelena Chardonnay Napa Valley and enjoy its ripe peach and pear flavours with hints of clove on the nose. The subtle oak addition is reminiscent of vanilla and sweet spices.
Bodegas Ysios, Laguardia, Spain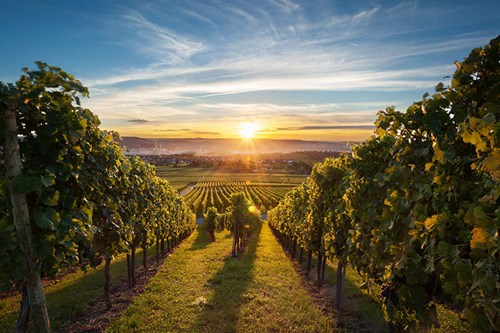 Situated at the foothills of the Sierra de Cantabria mountain range and designed to be a 'temple dedicated to wine', Bodegas Ysios's focal point is the building, which could give the Sydney Opera House a run for its money! Its undulating aluminium roof and cedar exterior gives the landscape and mountainous backdrop a touch of avant-garde.
Inside, the architecture too is ultra-modern and minimalistic, with lots of wood, glass and terrazzo. To tour the winery, bookings are mandatory. It takes visitors around the exterior of the building, into the wine-making facilities, through the wine storage area and lastly, to the tasting room where small tapas are provided with the wines.
Which wine? Try the Ysios Rioja Reserva, a rich and vibrant Tempranillo with intense red berry flavours and powerful yet refined oak.
Villa Della Torre Allegrini, Fumane, Verona, Italy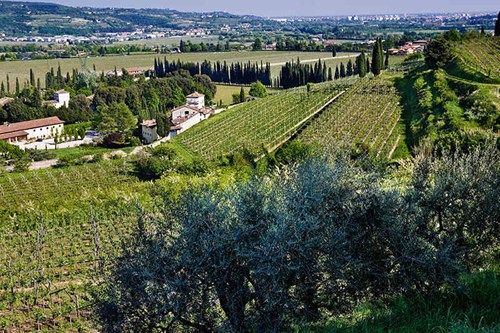 For Italians, a meal without wine is like a day without sunshine. Located around 110 kilometres west of Venice, the Villa Della Torre Allegrini is a sumptuous example of Venetian Renaissance architecture. Visitors from all over the world tour its chapel, halls and of course the winery.
The Allegrini family-owned vineyard – 'Palazzo Della Torre' – occupies 100 hectares of prime Valpolicella land and produces wines famous for complexity and intensity. What better cheese to serve with them then, than a fine Parmesan, capable of standing up to the wines' robust flavours?
The estate offers guided tours of the villa which culminate in tastings of Allegrini wines from the family's very own cellar. Stay the night (or longer) in the villa, which functions as a bed and breakfast and features luxurious rooms themed by wines or by art. It's no wonder Villa Della Torre Allegrini is a popular choice for couples planning destination weddings. Aside from the fabulous wines, the store also offers exquisite olive oils and balsamic vinegars.
Which wine? Try the Palazzo Della Torre Veronese IGT, a blend of corvina, rondinella and sangiovese grapes. It's a full-bodied, ruby red wine with velvety tannins and aromas of raisins, dates and caramel.
Château de Berne, Provence, France
Stay onsite in the luxurious château for a more immersive experience. The Château de Berne is an impressive 18th Century structure in the middle of a prestigious wine making estate. Not only can you tour the winery and stroll through the vineyards, but you can also learn about the process from harvest to bottle.
Tasting sessions provide the opportunity to sample six different wines including rosés, reds and whites. Visit the underground cellars that date right back to the Middle Ages and be informed by passionate sommeliers about pairing the various wines with foods.
At Château de Berne, you can escape the heat of southern France by taking a dip in the pool. Visit the 'Chef's Table' which takes you backstage at the property's gourmet restaurant or participate in a cookery class. Alternatively, you may just want to chill out by the spa's indoor pool or indulge in one of the high end spa treatments.
Which wine? Try the Château de Berne Pur, which is dressed in an attractive square white bottle. It is a delicate, silky wine, translucent and pale with an exotic fruit bouquet. Light and fresh, it's ideal for summer imbibing.
Jordan Wine Estate, Stellenbosch, South Africa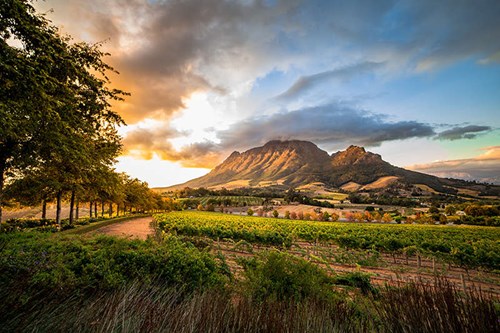 The last – but not least – entry on our list of top wineries around the world is Jordan Wine Estate in Stellenbosch in the Cape Winelands region of South Africa. You can actually take a full-day private 4WD wine safari (plus brandy tasting) which includes a cellar tour and barrel room tasting session.
The rugged landscape is not accessible for big tour buses so this tour is more for the connoisseur who likes to take their time and really savour the experience. Sample award-winning wines and pull up at vantage points that deliver 360-degree views of Table Mountain and False Bay. Visit the working cellar and learn how the grapes are processed; see the large fermentation tanks and marvel at the sheer number of oak barrels.
The Jordan family produce white wines fermented in the cool dark of the underground cellar according to classic methods from Burgundy in France. In other cellars, the reds are fermented, including Merlot, Shiraz and Cabernet Sauvignon.
Which wine? Try the Jordan Sophia, a blend of Cabernet Sauvignon, Merlot and Cabernet Franc. Its complex flavour profile exhibits dark chocolate, cassis and black cherry with hints of vanilla and spice thanks to the integrated French oak.
Life's too short for ordinary wine experiences
For those who relish their wine and consider it part of a well-lived life, travelling and visiting the top wineries around the world is pure pleasure.
Many wineries offer luxury accommodation, fine dining and a range of activities. Just be sure that if you engage in a spot of wine tasting, you don't overdo it. Travel insurance is a wonderful thing but if your over-indulgence leads to injury, you may not be covered.
References
https://www.28degreescard.com.au/travel-inspiration/the-top-10-wineries-in-the-world.html
https://montelena.com/visit/tasting-rooms/vineyard-tour
https://en.wikipedia.org/wiki/Napa_County,_California
https://en.wikipedia.org/wiki/Chateau_Montelena
https://visitas.pernodricardbodegas.com/index.php/en/manage-reservations
https://www.tripadvisor.com.au/Attraction_Review-g1069097-d1758803-Reviews-Bodegas_Ysios-Laguardia_Province_of_Alava_Basque_Country.html
http://socialvignerons.com/2017/09/18/2011-bodegas-ysios-reserva-rioja-spain/
https://vinepair.com/wine-blog/12-impressive-wineries-world/
http://www.tourism.verona.it/en/enjoy/history-heritage/villas-and-mansions/villa-della-torre
https://www.tripadvisor.com.au/Attraction_Review-g652049-d4541945-Reviews-Villa_Della_Torre-Fumane_Province_of_Verona_Veneto.html
https://www.youngswines.com/wines/Chateau-Montelena-Chardonnay-Napa-Valley-2014-w1107806jv
https://www.grapeescapes.net/destinations/provence/the-tours/provence-wine-tours-chateau-de-berne/
http://www.chateauberne.com/uploads/media/carte-soin-tempo-uk-38304.pdf
https://www.telegraph.co.uk/travel/destinations/europe/france/articles/best-vineyards-france/
https://www.tripadvisor.com.au/AttractionProductDetail-g1722390-d13819210-Full_Day_Private_Wine_Safari_and_Brandy_Tasting_in_Stellenbosch_from_Cape_Town-Cape_Town_Western_Cape.html
http://www.jordanwines.com/product/sophia-2013/