Partial to a crisp Sauvignon Blanc? Or maybe a bold Pinot Noir is more your style? One thing's for sure – New Zealand is a wine lover's paradise. From Waiheke Island in the north to Central Otago in the south, both islands are brimming with world-class vineyards and cellar doors to explore. Whether you join an organised tour or find your own way, don't skip these gems on your NZ wine odyssey.
North Island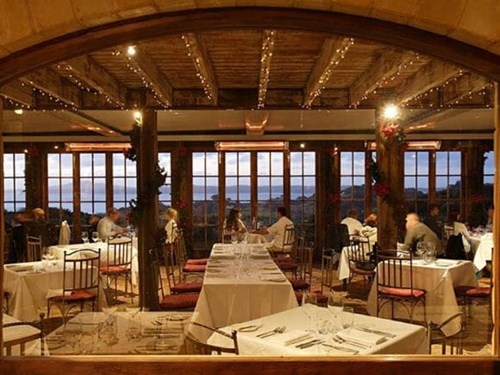 1. Mudbrick, Waiheke Island
Waiheke Island, just a half-hour ferry ride from the centre of Auckland, is internationally renowned for the wine it produces. Started by a couple of ex-accountants in 1992, Mudbrick Vineyard boasts 360-degree views of the Hauraki Gulf, an onsite restaurant, accommodation and (most importantly!) award-winning vino. The winemakers employ labour-intensive techniques like hand-picking, hand-plunging and gentle basket pressing to create bespoke and critically-acclaimed wines like their Chardonnay and Viognier. Mudbrick offers $15 vineyard tours for groups of 10 or more, and cellar door wine tasting for anyone who's keen!
Varietals: Cabernet Franc, Cabernet Sauvignon, Chardonnay, Malbec, Merlot, Petit Verdot, Pinot Gris, Syrah, Tempranillo, Viognier
When: Tours and tastings by appointment (call +64 9 372 9050), breakfast seven days 9-11am, lunch and dinner seven days from 11:30am
Where: 126 Church Bay Road, Oneroa, Waiheke Island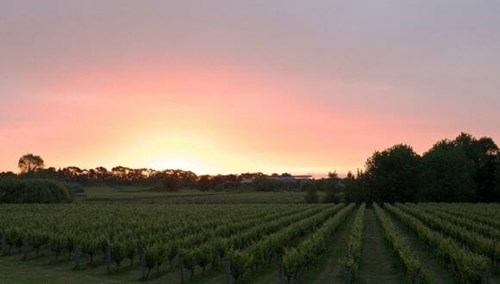 2. Villa Maria, Auckland
You're probably familiar with Villa Maria wines, but did you know they were made in a 20,000-year-old volcanic crater? Nope, us either! New Zealand's most awarded winery, you should find plenty to please at Villa Maria whatever your taste and budget, from wallet-friendly options to the exclusive 'Ngakirikiri' red which goes for $160 a bottle. Tastings are $10 for five standard wines or $15 for five premium wines. While you're there, grab a bite to eat at the café serving up seasonal local produce on the terrace overlooking the gorgeous Ihumatao Vineyard and Lake. You can tour the winery to learn about its history and the ins and outs of the winemaking process. Tours cost $5 per person and depart from the cellar door at 11am and 2pm daily. Or take things at your own pace and do the self-guided vineyard walking trail instead. Villa Maria's stunning grounds are easy to get to – just eight minutes' drive from Auckland airport.
Varietals: Albariño, Cabernet Sauvignon, Chardonnay, Gewürztraminer, Malbec, Merlot, Pinot Gris, Pinot Noir, Riesling, Sauvignon Blanc, Syrah, Viognier
When: Open seven days (weekdays 9am to 6pm, weekends 9am to 4pm)
Where: 118 Montgomerie Road, Mangere, Auckland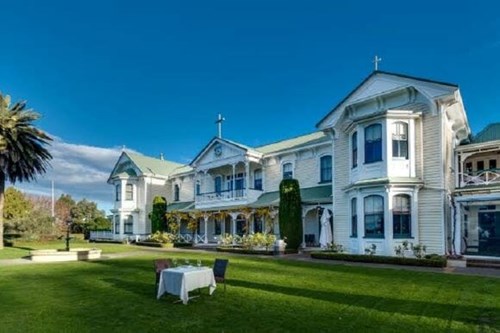 3. Mission Estate, Hawke's Bay
New Zealand's oldest winery, Mission Estate is nestled in Napier's Taradale hills and housed in a beautifully-restored seminary building built by French missionaries. The views and history alone make a visit worth your while. Wander around the fascinating building and grounds before taking in the sweeping vista of the vineyards and coast while you enjoy your tipple of choice. And that brings us to the wine! The cellar door offers tastings of the extensive and award-winning range including the Estate, Vineyard Selection, Reserve, Jewelstone and Huchet collections.
Varietals: Cabernet Franc, Cabernet Sauvignon, Chardonnay, Gewürztraminer, Merlot, Pinot Gris, Pinot Noir, Riesling, Sauvignon Blanc, Syrah
When: Open seven days (Monday to Saturday 9am to 5pm, Sunday 10am to 4:30pm)
Where: 198 Church Road, Napier, Hawke's Bay
South Island

4. Neudorf, Nelson
This tiny winery is best known for its world-class Chardonnay, as well as a range of other highly-acclaimed varieties, most notably Pinot Noir, Pinot Gris, Riesling and Sauvignon Blanc. You won't find a fancy restaurant here like some of the larger vineyards, but there is a small deli onsite selling local cheeses, cured meats and a selection of crackers so you can put together your own cheese platter to enjoy outside amongst the vines. You can taste a selection of Neudorf's wines at their cellar door for $10 per person.
Varietals: Albariño, Chardonnay, Pinot Gris, Pinot Noir, Riesling, Rosé, Sauvignon Blanc
When: Open weekdays 11am – 4pm
Where: 138 Neudorf Road, Nelson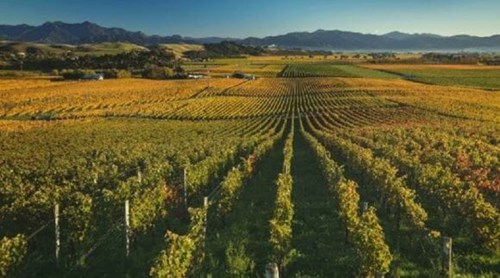 5. Giesen, Marlborough
Giesen Wines was started in 1981 by three brothers from Germany: Theo, Marcel and Alex Giesen, and is still owned by the family today. At the winery's cellar door you can taste a selection of the huge array of wines produced here, including organic, low-alcohol, single vineyard and barrel-fermented offerings. Once you've found your favourite, enjoy a glass in the beautiful courtyard in summer or snuggled in front of the fireplace in the cooler months. Pair your wine of choice with one of the popular platters featuring delicacies from the Marlborough region such as artisan cheeses, meats and seafood. They also offer kid's platters to keep the littlest foodies happy.
Varietals: Chardonnay, Gewürztraminer, Merlot, Merlot Rosé, Pinot Gris, Pinot Noir, Riesling, Riesling Blush, Sauvignon Blanc, Shiraz, Sparkling, Syrah
When: Open seven days 10:30am to 4:30pm
Where: 26 Rapaura Rd, Renwick, Marlborough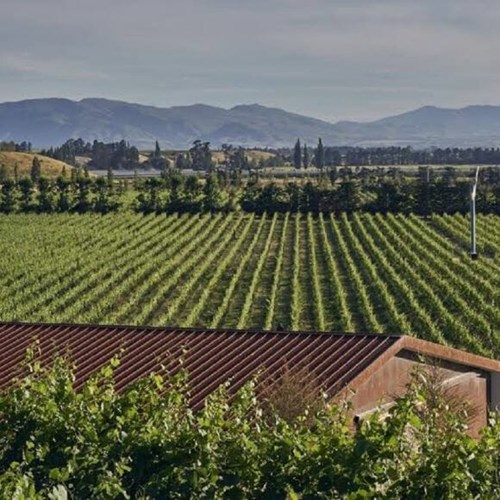 6. Amisfield, Central Otago
Pinot Noir lovers won't want to miss Amisfield, famous for its modern and dramatic take on the style. Tastings at the cellar door will set you back $10 for five wines, refunded if you make a purchase. The vineyards are nestled below the picturesque backdrop of the Pisa mountain range in Queenstown's high country, on land that was once home to the Amisfield Farm sheep station. The winery itself is a striking, architecturally-designed stone building that also houses a two-hatted bistro serving outstanding local and in-season fare. If you have time, treat yourself to the 'Trust the Chef' degustation menu for lunch or dinner – a three to seven course gastronomic affair with matched wines.
Varietals: Pinot Gris, Pinot Noir, Riesling, Sauvignon Blanc, Sparkling
When: Open seven days 10am to 6pm
Where: 10 Lake Hayes Road, Queenstown