When & where to see the auroras
Seeing the northern or southern lights is an experience on many travellers' bucket lists, but it's not always an easy one to tick off, given the elusive and often unpredictable nature of this natural wonder.
The spectacular swirling light displays of the auroras, also known as polar lights, are produced when the Earth's magnetosphere is disturbed by solar wind, appearing as a green, red or blue glow or arcs in the night sky. In short it's an experience you'll simply never forget.
You'll need to head to the planet's most high-latitude regions around the Artic or Antarctic to see the auroras. The northern lights (aurora borealis) can be seen throughout northern Europe in Denmark, Estonia, Finland, Iceland, Norway, Scotland and Sweden, as well as far North America in Alaska, Canada and Greenland.
The southern lights (aurora australis) can be seen from Argentina and Chile in South America as well as New Zealand and Tasmania closer to home. And of course Antarctica too if you're super keen!
Here are 3 of the best places to see the auroras this year.
Finland
The Aurora Chalet in Luosto, Northern Finland is a great pick to take the guesswork out of seeing the aurora borealis.
Upon arrival you'll be given an 'aurora alarm' which beeps as soon as the lights appear in the night sky.
The Northern Lights Research Centre in the nearby town of Sodanklya relays a message to the hotel to let guests know that the show is on.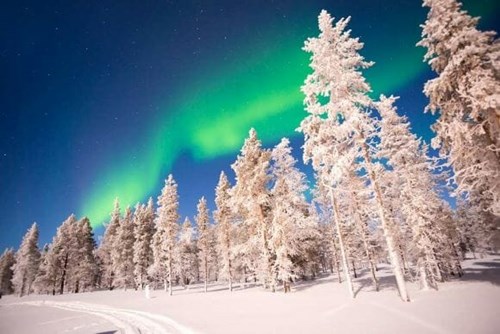 So you can enjoy your shut-eye in peace and jump out of bed without a moment wasted. Nice! Top tip: have your warm clothes and camera right next to your bed so they're easy to grab when it's 'go time'.
Other great spots in Finland to catch a glimpse of the aurora are:
The town of Nellim near Lake Inari, Finland's third largest lake.
Rovaniemi in the Lapland region, where in winter the lights form a stunning backdrop to frozen snow-covered trees called Tykky sculptures.
Alaska
Alaska's prime location in the 'aurora zone' means you're almost guaranteed to see the northern lights there from September to March.
You'll need to head as far away from cities and big towns as possible to avoid light and air pollution that can dim your experience of the aurora borealis. Denali and the Yukon Territory are both excellent in this respect thanks to their vast areas of uninhabited wilderness.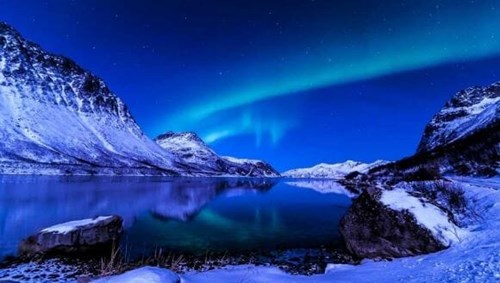 The city of Fairbanks is close to an international airport and offers guided tours away from the city lights into the nearby national parks for great aurora views.
Top tip: the University of Alaska's northern lights forecast is a great resource to help time your trip and viewing mission to perfection.
Tasmania
If you're lucky you can get a glimpse of the aurora australis right on our doorstep, in Tasmania, if you time your visit to coincide with a geomagnetic 'storm'.
Top tip: keep an eye on the Aurora Australis Tasmania Facebook group for real-time updates and tips from fellow aurora-hunters.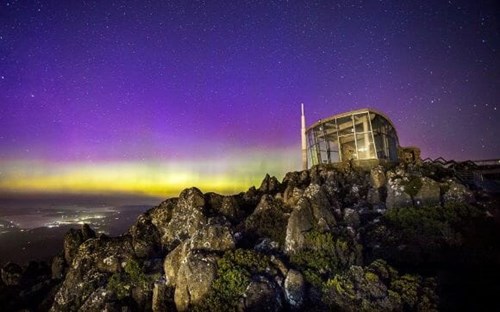 Some of the best viewing spots in Tassie, thanks to their low light pollution and stunning landscapes, are:
South Arm Peninsula, 40km south-east of Hobart
Dodges Ferry, 40km east of Hobart
Cockle Creek on the southern tip of Tasmania, 120km south-west of Hobart
When To Go
While you might assume you need to plan your trip for the dead of winter to see the polar lights, that's not necessarily the case.
Whether you're heading to the northern or southern lights, around both hemispheres' Autumn and Spring equinoxes in March and September, the Earth's magnetic field allows more solar particles into the atmosphere so you'll have a good chance of seeing the auroras. And of course temperatures are less frosty than during winter – bonus!
Once you've arrived at your chosen destination for a natural light show, pick a dark night to venture out, with just a sliver of moon or no moon at all if possible. Good luck!