The fact that New Zealand is predominantly made up of its north and south islands doesn't make it any easier to plan your trip. Some people tour one on their first trip to the country and then go back to tour the other.
That way, you may save on airfares and find your travel plans more straightforward. Whatever you choose to do, consider some of these New Zealand experiences and see which set your daydreams in motion.
North Island
Wellington
There is so much to see and do in Wellington that it's hard to know where to start. As the seat of the country's government and New Zealand's cultural capital, Wellington is popular for its theatres, museums and arts festivals.
Walking enthusiasts adore the many city trails such as Matairangi Nature Trail which is fun for kids, and the 12-kilometre City to Sea walkway that passes multiple points of interest.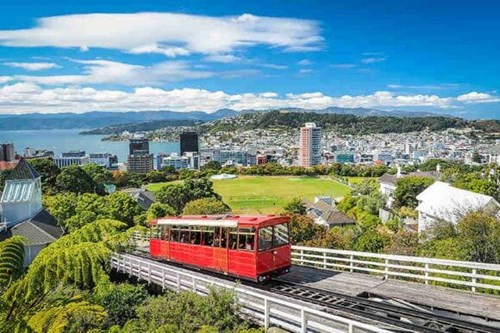 Another great place to walk is the Wellington Botanic Garden which stretches across 25 hectares of rare trees, lush flower beds, fragrant herbs and beautiful native gardens. Sit by the duck pond or experience Sensation Walk, a Braille-assisted trail that features sensory pleasures.
Smell the plants, hear the birds, touch a variety of textures and feel an array of surfaces underfoot.
Bay of Islands
More than 140 islands and a number of quaint little towns make up the glorious Bay of Islands which is also where you'll find Waitangi, New Zealand's birthplace.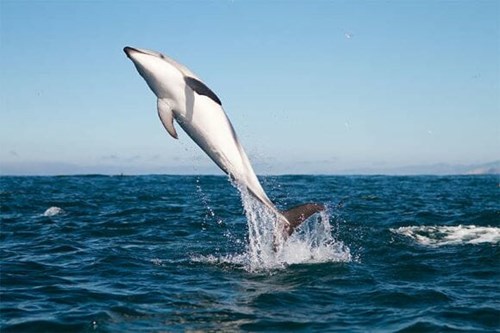 Visit the Waitangi Treaty Grounds to experience authentic Maori culture and see the world's largest ceremonial war canoe. Take a guided tour of the cultural centre, explore the museum and have fun at the high-energy Maori performance.
The Bay of Islands is known for its whale-spotting opportunities which occur between May and July. Mostly orcas and Bryde's whales, you may also catch a glimpse of blue and humpback whales.
Tours are available that offer the chance to swim with dolphins. Journey around the bay aboard a charter yacht, swim or snorkel in the protected cove and enjoy a delicious lunch to satisfy your appetite.
Rotorua
Mud, glorious mud. There's plenty of it in Rotorua thanks to the geothermal mud pools. You'll find loads of attractions and activities in Rotorua, most centring on the relaxing, cleansing and detoxifying benefits of the mineral-rich volcanic mud.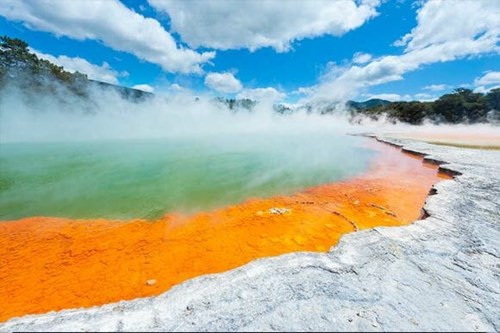 The Thermal Safari is a scenic trip through stunning scenery. Prepare for an adrenaline-pumping thrill ride down the Waikato River in a river jet boat and emerge into a pristine environment of pine forests and steaming river banks in Tutukau Gorge.
For those seeking a more spiritual journey, a Rotorua Healing Tour will introduce you to the mauri (life-force) and wairua (spirit) found in abundance in the ancient forests. Traditional healing waters, intriguing hot waterfalls and an ancestral Maori village await. After your soul is nourished, your belly will be too, with local organic produce featuring indigenous herbs and spices. The tour finishes with a healing massage.
Volcanic Air offers sightseeing tours by floatplane or helicopter. See the geothermal playground from above, look down into fascinating volcanoes and examine the moon-like terrain of the craters.
Waipu Caves
Glow worms may seem to be the stuff of fairytales but in Waipu, you can see them for real. Waipu is in the Northland Region of New Zealand, a pretty seaside town overlooking Bream Bay.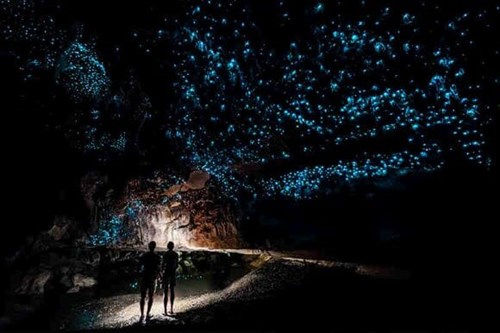 It wouldn't be a proper visit without a journey into the famous cave where, around 50 to 60 metres in, you will be treated to the natural phenomenon of the glow worms, gently but miraculously illuminating the darkness.
South Island
Milford Sound
Located on the south island's west coast, Milford Sound is a playground for photographers, nature lovers and water sports enthusiasts.
The visual combination of water plus mountains is compelling for all who visit and it's possible to enjoy it all from the comfort of a tour boat.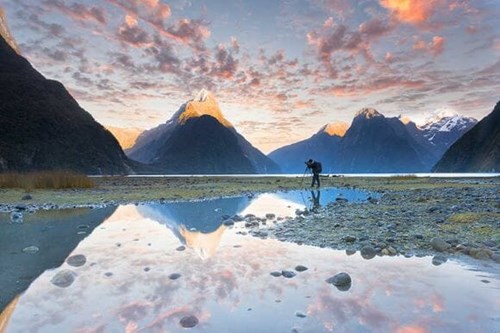 For a relaxing journey of discovery, a day cruise with a buffet lunch and wine will keep you well fed while you marvel at the forces of nature that created the waterfalls, sheer rock faces and the stunning Pembroke Glacier.
For adventurers, kayaking the crystal waters of the Sound is nothing short of magical. Join a guided tour, complete with hire of all equipment required. Learn about the geology and history of the area and encounter dolphins, seals and penguins in the wild.
Wanaka
New Zealand is known for its cold weather wines and artisan beers. Wanaka boasts some of the most breathtaking wine country you'll ever see and when you visit, you can drop by the craft breweries and gin distillery.
Come to think of it, you should make a few days of it; mixing drinks doesn't suit everybody!
Take a weekend tour of the Rhyme and Reason Brewery to see how their beer is made and afterwards, chow down on an array of treats from the local food trucks. Play giant Jenga or foosball in the beer garden.
Rippon Vineyard produces some of the country's finest biodynamic wines thanks to its position on Lake Wanaka whose thermal mass optimises the microclimate for the vines. Drop by for tastings and while you're there, drink in the unparalleled views.
Explore the art of hand-distilled artisan spirits at Cardrona Distillery where you'll witness the process from milling to maturation and sample their barrel-aged gin, cherry liqueur, single malt vodka or other tipples.
Kaikoura
Abundant natural riches make Kaikoura a magical place to visit. View whales, sea-birds, dolphins and other marine life from the safety of your tour boat and scuba dive in one of New Zealand's best reefs. Kaikoura is where you can feast on local paua (abalone), mussels, crayfish and oysters, from a charming roadside food van or a choice of upmarket restaurants.
Explore the 20 million-year-old Kaikoura caves, complete with stalactites and stalagmites. Formed by waves over millennia, the limestone caves are humbling for all who visit.
When it comes to natural attractions, New Zealand offers an embarrassment of riches. A clean, pristine country with countless experiences for all ages, activity levels and tastes, it's no wonder its tourism industry continues to grow.