Things to do in Lisbon – The Hidden Gems of Portugal's Capital
So, you're heading off to Lisbon. Flights booked – check. Fabulous funky/historic/luxurious hotel booked – check. Must-do sightseeing list compiled – check. But what if you want to do something a little bit off the beaten track? Maybe you're up for a bit of adventure. Or maybe your dream is to just stumble across a magical experience that will transform your trip from great to 'ah-mazing'.
This sneaky list of some of Lisbon's best-kept secrets might be just what you're looking for!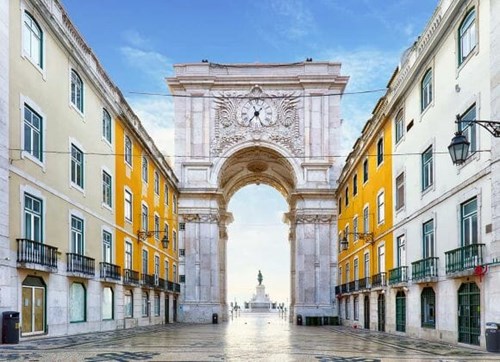 Jardim do Torel
There are LOTS of large, famous parks in Lisbon. But there are also plenty of more modestly-sized green spaces that are also well worth seeking out. Jardim do Torel isn't necessarily a destination to spend your day, but it's definitely a lovely stopover on your travels.
The park café will provide you with a cool drink to quench your thirst and some sustenance as well as somewhere shady to sit. But the main reason to visit is to enjoy the view – across the city towards the castle.
History buffs will enjoy reading up on the park's past. It was originally the garden of a large mansion built in the 1880s. When the estate was broken up in the 1920s, the garden was gifted to the city. It was recently updated to include an "urban beach", which is really just a fancy paddling pool, but nice to cool off your feet after a long walk!
Handicrafts and vintage finds
If you love a spot of vintage shopping, then on Tuesdays and Saturdays head for Feira da Ladra, also known as the Thieves Market. The old saying about trash and treasure definitely applies for this shopping spot. But those with an eagle eye might just spot their next prize. (It's also a great spot for photographers to take snaps of all kinds of unusual collections.)
Lisbon is a treasure-trove for those who enjoy handmade arts and crafts. Nobre Povo offers a fabulous array of ceramics by local Portuguese artists, and it's right on the way to the castle. If jewellery is more your thing, head to Cor Do Cobre for a selection of quirky enamelled copper pieces.
Head to Santos Ofícios for a huge range of traditional art and amazing Christmas decorations. If you've always wanted to own one of the beautiful hand-embroidered fador shawls, you'll find plenty here to choose from.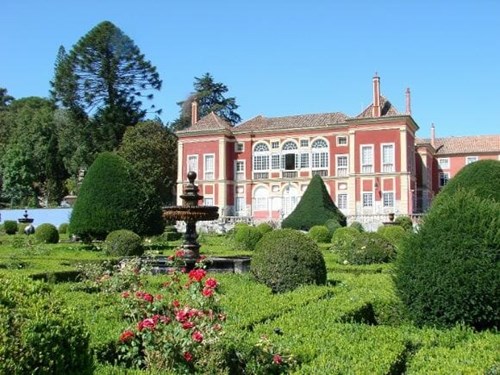 Fronteira Palace
Of all the beautiful residences in Lisbon – and there are many – Fronteira Palace is without question one of the most spectacular. It's still a private home (the Marquesses of Fronteira live there), so you can't look through the whole place, but the gardens and open areas are magnificent.
People travel from around the world to admire the decorative tiles and portraiture in the house, and the garden is a work of art, with statues, more tiles, and hedges clipped to represent the four seasons.
Tours of the house and garden are reasonably priced and well worth it. Double check timing with the Palace before you go to ensure you don't miss entry times which can be limited.
Time Out Mercado da Ribeira
The Mercado de Ribeira has been a food market for centuries – historians note its popularity as a fish market in the 13th Century.
In 2010, Time Out magazine took over part of the market to turn it into a haven for foodies. Those with a taste for adventure will find all the local delicacies, while those missing the taste of home will also find options ranging from sushi to pizza.
Most of the food stalls are outlets for prestigious restaurants in the city, so if one particularly takes your fancy, be sure to check out their other, larger premises.
Beer and wine are available – the only challenge may be in finding a table to enjoy your repast. Plan to arrive a little earlier and grab a seat before the rush.
Ler Devagar bookstore at LX Factory
The LX Factory is a 23,000m2 old industrial complex that has been converted to an artistic hub occupied by fashion, fine arts, architecture and all manner of creative industries. With artists, unique stores and hip cafes and restaurants to explore at every turn, you could easily spend half a day exploring here.
Ler Devagar is housed in an old printing warehouse and the huge space is a haven for book lovers. Check out new and used reads, art books and a display of old printing presses.
Visit the LX Factory on Sundays and catch the flea market for more potential hidden treasures.
The Portugal Room at the Lisbon Geographic Society
This is definitely one for the history buffs. The Geographical Society building houses paintings, books, antiques and antiquities that reflect Portugal's global exploration throughout history. 
The Portugal room is a large, long room surrounded by two levels of galleries housing some of Portugal's historical treasures. It offers photographers some unrivalled opportunities to capture a spectacular space and some of the amazing treasures within.
The Society is only open to the public once a month, so if it's a must on your itinerary you'll need to plan accordingly. Calling ahead to ask about access is also recommended.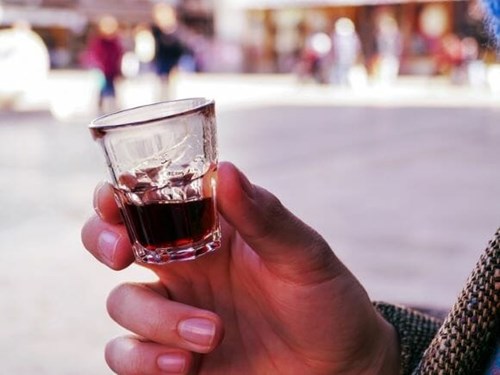 A glass of ginjinha at Ginjinha Espinheira
Portugal is famous for its wine, but ginjinha is an essential Lisbon experience. A sour cherry liquor, it's served with (com) or without (sem) a cherry. Bars selling ginjinha are often tiny and busy – expect to have to line up for your shot glass of this luscious drop.
Ginjinha is made by soaking sour cherries in Portuguese brandy and adding sugar, water and cinnamon. It's typically syrupy and very sweet, although you may find the cherry in the bottom of the glass to be quite a sour counterpoint.
It's claimed that a Galician called Espinheira owned the first bar in Lisbon that sold the drink. Ginjinha Espinheira is busy from the moment it opens to when it closes (9am-8pm) but it gets busier as the day progresses, so you might need to consider it as a morning heart starter prior to sightseeing if you don't want to wait too long.
Travelling to Portugal soon? Get a quote from Worldcare Travel Insurance now!