Lisbon, Portugal
Spread across seven hills, a landscape of cypress trees, white limestone buildings and intimate alleyways, Lisbon is a stunningly beautiful city. The skyline is dominated by the silhouette of the Castelo de Sao Jorge, built in Moorish times in the 11th century as a defence for the city. Hop on a tram, grab a to-die-for custard tart from the famous Pasteis de Belem, a 175-year-old bakery that specialises in these Portuguese-style delicacies, and prepare to be amazed by the beauty of the views everywhere you look.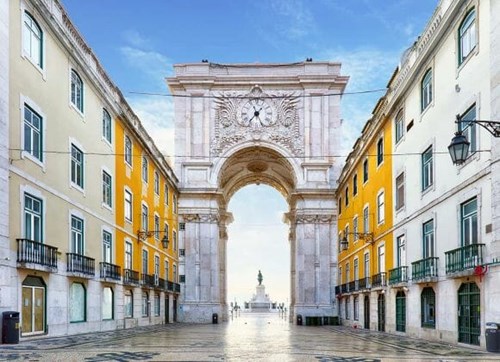 Amsterdam, Holland
Once famous more for its red light district and liberal drug laws, Amsterdam is now a charming city of water, flowers and lights. Criss-crossed by canals and bridges, the city has many attractions such as the Van Gogh Museum, the Royal Palace, the unmissable Anne Frank House and the Rijksmuseum that houses masterpieces from Rembrandt and Van Gogh. For a true local experience, rent a houseboat on one of the canals or visit the world's only floating flower market.
Lauterbrunnen, Switzerland
Picture a little village of wooden chalets nestling among huge mountain fells of green turf dotted with edelweiss and daisies and snow-covered slopes in winter. Lauterbrunnen and its surrounding villages are all your Sound of Music dreams in one. This charming little skiing town is still untouched and is surrounded by beautiful valleys, waterfalls and wild flowers, with little mountain springs everywhere. Release your inner yodeller and don't forget the hot chocolate.
Silver Island Yoga, Greece
If white walls, blue domed roofs, little donkeys and gnarled olive trees are not what you're looking for, try Silver Island for something a little different. This family-owned island retreat in the Gulf of Volos offers week-long yoga retreats between April and October. Imagine a tiny island of gently rolling hills, small idyllic coves and ancient old olive groves, scented by cypress trees and rosemary, with only three or four white-washed and shuttered houses, and glorious views of the blue Mediterranean. The retreat prides itself on living 'off the grid' with no mains water or electricity, and adopts environmentally sustainable practices wherever possible. Turn off from the world (there's no wifi and a limited phone signal) and just spend a week refreshing yourself. www.silverislandyoga.com
Cordoba, Spain
This thousand-year-old, world heritage listed city in Andalucia, Spain is a legacy to its heritage of the Roman, Moorish and Spanish eras. The Old Quarter is a beautiful network of alleyways, squares and white-washed courtyards surrounding the great Mosque-Cathedral. This wonderful building has undergone construction and renovation over nine centuries and is famous for its striped stone arches and interior labyrinth of beautiful columns. Cordoba is also a modern city that is synonymous with arts, culture and leisure from the many festivals, concerts and ballet performances throughout the year, and the truly Spanish-style nightlife, partying till the small hours. For something different, try Mercado Victoria, a series of small market stalls located in the Jardines de La Victoria, for authentic food and artefacts.
Krakow, Poland
The pretty city of Krakow was relatively undamaged by WWII and today it is considered one of the most attractive and fashionable cities in Europe. In its atmospheric Old Town and Jewish district there are hundreds of galleries, restaurants and pubs, which during the day offer unique cuisine, and at night offer a vibrant  bar and club scene.
Visit for the beautiful buildings and attractions such as the painstakingly restored, beautiful St. Mary's Basilica, built in the 14th century, the world heritage listed Wieliczka salt mine, the only mining site in the world to have been running continuously since the Middle Ages and the huge 40,000 square metre Main Square, full of museums, galleries and arts and craft market stalls.
Madrid, Spain
Tapas and nightlife abound in Madrid, one of Europe's most lovely cities. Spend the day visiting the many modern art museums, or if you're more into shopping, try Gran Via, one of the city's most important shopping areas, which is also a wonderful showcase of early 20th century architecture and contains many beautiful 1920s hotels and large movie houses. One of Madrid's best-known landmarks is the Puerta de Alcalá or Alcala Gate, built by the Italian architect Sabatini in 1764. Also check out the charming Mercado de San Miguel, the best covered market in Madrid.
Athens, Greece
Improved and renovated as a result of hosting the 2004 Olympics, Athens is now a city of gleaming parks and streets, a modern underground train system, signs in English and many other amenities to make getting to and around the city much easier than in its smog-filled past. Much of the appeal of Athens lies in its links to ancient history with many famous well-preserved landmarks including the Acropolis, the Roman Forum and Temple of the Four Winds, the Temple of mighty Zeus and the Parthenon, which stands sentinel over the city like a gigantic ancient god. The city also houses the famous two Michelin star Spondi, consistently voted Athens' best restaurant. For shopping, try the Central Market, home to many quirky little stalls and colourful vendors.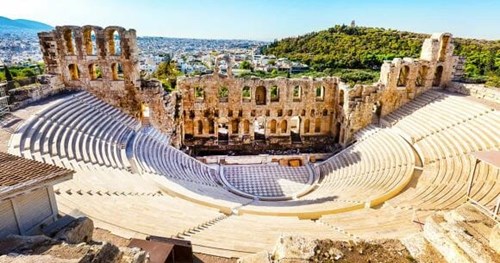 Budapest, Hungary
Larger than Prague, but just as picturesque, the twin cities of Buda and Pest which straddle the beautiful Danube are beautiful and still largely unspoiled. Famous as 'the city of spas', Budapest has over 118 springs and boreholes and offers some outstanding public bath and day spa experiences, including the beautiful Rudas Spa, famous for its original 16th-century Ottoman architecture. Take a twilight boat trip on the Danube to see stunning river scenery, the city's heritage-listed attractions and many examples of remarkable architecture from different eras, reflecting its history. The neo-gothic Parliament Building is worth a look both inside and out for its beautiful stone façade and richly decorated halls as well as containing the crown jewels of Hungary. Budapest is an exciting and vibrant city, with cafes and restaurants serving all manner of traditional and modern cuisine.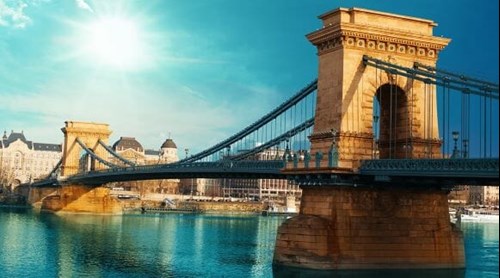 Urgup, Turkey
Urgup, a mix of ancient and modern, is most famous for its mysterious fairy chimneys, early Christian churches carved into the bedrock and superior vineyards. Many of the upmarket hotels in the city are built in and around centuries-old cave dwellings, and you can have your choice of a regular or huge cave room. Try a traditional Turkish bath in the Tarihi Şehir Hamamı, which offers mixed but decorous bathing, or stroll through the Old Village with a guide to see many examples of the traditional stone architecture of the region. Visit for the attractions, but also for the wonderful handmade carpets and a not-to-be-missed hot air balloon trip over the region.
Heading to Europe? Head to the Worldcare Travel Insurance page for a quote!