Six of the Best Walking Tours to Get Your Legs Tingling
Get your walking shoes on and do some stretches. We're going to introduce you to some of the world's best walking tours. Your level of fitness may dictate which walks you can do but at the very least, you'll be inspired to visit the countries mentioned and explore options that do suit your abilities.
Some offer a day's worth of travel from start to finish, while others will take you away for week or more and include accommodation and meals.
One thing is for sure: the best walking tours are those where you come home having lost weight instead of packing on the holiday kilos!
No. 1 Week-long Bulgarian nature trek
Experience Bulgaria's scenic alpine region with a 7-day trek that will surely boost your fitness. It starts in Sofia, the country's capital, where participants are picked up and taken to the foot of Mount Pirin.
Each day brings new and stunning scenery which includes glacier lakes, waterfalls, undulating terraces, azure rivers and breathtaking mountains.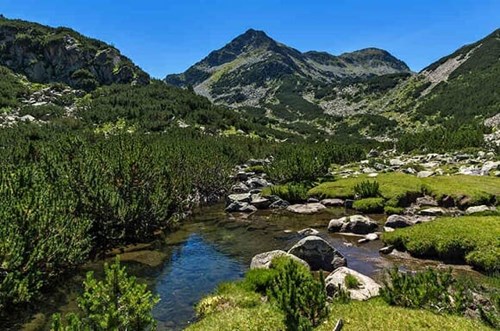 Encounter the shy Balkan chamois (wild goats) and drop in to a church that features historic hand-painted frescoes. The trip includes cable car rides, hill climbs and stone river negotiation, and all accommodation, breakfasts and suppers are provided.
You walk with a backpack only, and all your luggage is transported between hotels for you.
No. 2 Seven kilometre pilgrimage up Mount Sinai, Egypt
A very popular self-guided walking tour in Egypt is the Mount Sinai path. Depending on your fitness level and how much time you want to spend viewing the points of interest, it could take as little as five hours. Slightly rocky in parts, it's quite a leisurely route with plenty to see.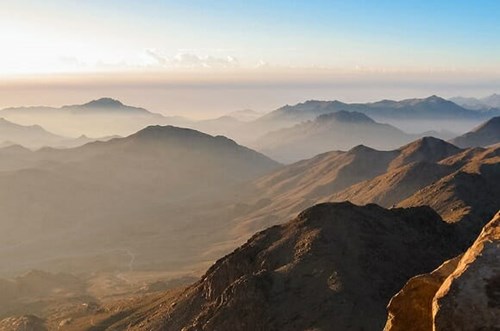 Mount Sinai's religious significance draws thousands of pilgrims annually. Along the way, you'll visit chapels, mosques and sacred sites and you'll learn about the Burnish Bush and the Ten Commandments, which were said to be received by Moses on the mountain.
A guidebook of the path can be found online or you can join a guided tour complete with commentary.
No. 3 The Great Wall of China steeped in history
'Steep' is the operative word. If you're going to walk the Great Wall of China, you better be fairly fit as parts of it offer an 80-degree climb!
Book a 10-day walk from Beijing and back again and you'll visit tiny, centuries-old villages where the locals' lives have not changed a whole lot.
Be prepared for high altitude hikes, lots of stairs and humble guesthouse accommodation.
The wall is, in some parts, crumbling and decaying but in the more touristy parts, fully restored.
View cotton and corn fields, meet the villagers, eat authentic cuisine and marvel at the spectacular wonder that is this 21,000km feat of human mastery.
No. 4 Of course you can in Corsica
Walking holidays in Corsica are available to suit all ability levels, but some of the island's terrain can be a bit hilly. For those who are particularly keen, the world-renowned GR20 trail should be a priority.
Around ten thousand hiking enthusiasts take it on annually because it boasts such a diverse topography over the 180-kilometre trail.
Expect your walk to take around 11 to 12 days.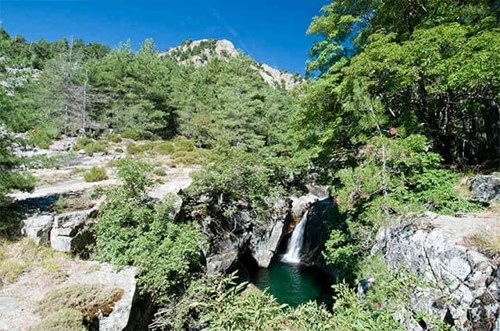 It begins in Calenzana in the north and ends in Conca in the south and is well-marked for those setting out without a guide.
Take a dip in a natural swimming hole, trek through forests, craters and peat bogs and rug up on the snow-capped summits.
The GR20 is a sensory experience with limitless beauty.
No. 5 Walk coast to coast in Crete
Step away from the tourist centres and discover Crete the way so few do. You'll set off from Vamos and travel on foot through a number of small towns over eight days and seven nights.
You'll cool off with a dip in the sparkling Libyan Sea, make your way through olive groves and gorges and be entranced with the cobblestoned streets of white-washed villages.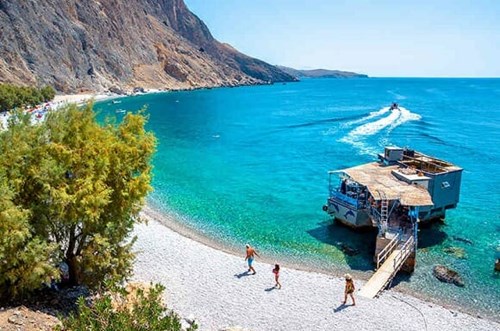 At an average of eight kilometres per day, it's an enjoyable journey with likeminded others.
Each night, you'll stay in lovely guest houses, hotels and pensions, all selected for their ambience, hospitality and comfort.
Meet charming locals, eat authentic regional food and feast on the aesthetic wonderland that is Crete and its many different types of topography.
No. 6 Challenge yourself in Switzerland
Walk the magnificent Tour de Monte Rosa in the Pennine Alps, but only if you have a pretty decent level of fitness.
There are some challenging stages with steep uphill treks, hefty descents and a few parts of the trail that demand extra caution.
Your hike begins with utterly breathtaking views over the Saas and Rhone Valleys and from there, you ascend.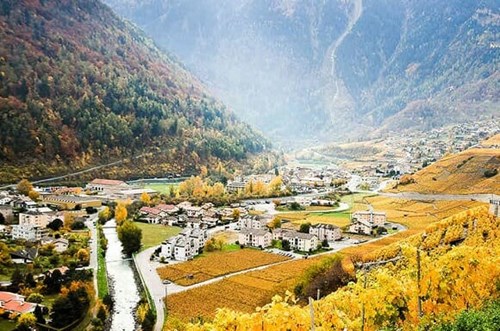 You'll walk through pretty open pastures, beautiful valleys and sweet hamlets, and encounter majestic lakes and ever-present mountain peaks.
Every step of the way, you'll be accompanied by an experienced International Mountain Leader, and your accommodation will be dormitory-style - although you can upgrade to a double room. All meals are included as well.
Walk off your stresses on holiday
For some people, lazing on a beach or shopping til they drop is their idea of the perfect holiday. For walking enthusiasts, however, nothing is more relaxing than that incredible sensation of tingling legs and feet at the end of a day exploring unfamiliar territory.
Walking is a fantastic way to recharge the batteries and you see so much more of a place when you get around on foot. Bus tours, train travel and even scooter riding make everything go by in a blur.
So put your boots on, grab a map and get moving! If our list of the best walking tours doesn't get your knees jumping and your toes tapping, there are hundreds of others available.