If you're angling for a holiday in the great outdoors where the air is fresh, the water is pristine and the fish are biting, then this article is for you.
Of course, there are tons of types of fishing trips, from fly fishing in bubbling streams to deep sea adventures that sort the big fish from the tiddlers. Whichever you're keen on, you'll be inspired by some of the trips on the list below.
No. 1 Fishing through the ice in Finland
Known as 'pilkki' in Finnish, ice fishing is a common activity there. Book your hotel in Rukatunturi, a ski resort in Kuusamo, and you can take a day tour out to a frozen lake.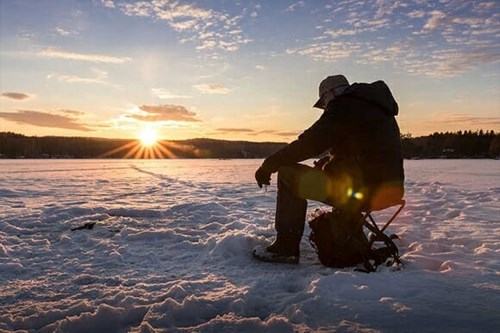 The tour operator will drill a hole in the ice, set up your fishing jigs and off you go. You could catch perch, pike and grayling on your 3-hour expedition. Rug up!
No. 2 Big game fishing in Varadero, Cuba
For monster fish and monster thrills, Cuba has the kind of adrenaline-pumping fishing adventure you crave. If your idea of telling tall tales involves a major element of truth, then nothing will match the happy snaps you'll feature in, standing next to an impressive sailfish or blue marlin.
The deep channels of the Gulf of Mexico favour fish migration so depending on the time of year you travel, you could be reeling in tuna and yellowtail (March and April), red snapper (May and June) or king mackerel (May, June, July and September).
Choose your accommodation in Varadero, a two-hour drive east of Havana and book a 5-hour private excursion which will transport you to around three miles offshore. All equipment is included and you'll be well fed and watered to keep up your strength. You'll need it!
No. 3 Catch a kingfish in NZ
If landing a kingfish is on your bucket list, then you have to take a trip to Paihia on the North Island of New Zealand.
Tour operators there are experts in knowing where to fish and will go out of their way to ensure they position the boat right atop schools of them.
They'll even fillet your catch for you and you can take it to a local restaurant when you get back to shore for it to be cooked up to your liking.
No. 4 Salmon fishing in Russia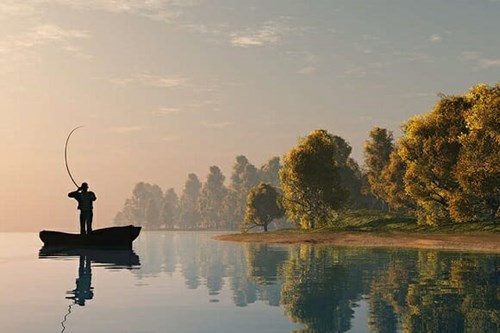 Never mind salmon fishing in the Yemen, Russia is where it's at! The Kola Peninsula in spring is salmon nirvana when, in May, the Umba River becomes heavily populated with mad keen anglers.
Prepare for a challenge as the wading is strenuous and you need to be on the lookout for bears, famished after their winter hibernation.
The rewards are fabulous though because with up to five salmon runs each year, the fish seem to flow non-stop.
No. 5 Fishing on the fly in Slovenia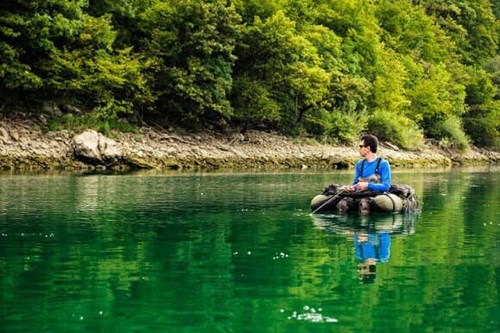 Trout is delicious; wild-caught trout is sublime. The tiny country of Slovenia offers a bounty of multiple species including marble, brown, brook and rainbow, all to be found in the maze-like river and stream networks.
Seasoned anglers say the best months to go fly fishing in Slovenia are spring (April and May) and early summer (June and early July). Journey to the Soca Valley, a stunning wilderness where the crystal-clear waters offer no hiding place for the fish.
Gorgeous rural accommodation at The Retreat provides easy transport to the rivers and expert anglers are on hand to give you insider tips on which flies to use for best results.
No. 6 Cod, skate and haddock in Kilbaha, Ireland
Kilbaha in County Clare is a quaint little fishing village on one of Ireland's westernmost peninsulas, Loop Head. Surrounded by the Atlantic Ocean and the Shannon Estuary, your catch could include cod, pollock, skate, whiting, haddock and conger eel, all typical names you'll find on any self-respecting fish and chip shop board in the UK. You may even pull in an octopus or blue shark.
The local fishing excursion company will take you out on a 33-foot boat and unless you choose to bring your own, they can supply you with all the bait and tackle you need.
Take your catch back to your accommodation and cook it yourself or hand it over to one of the obliging cooks in the various pubs and restaurants of the village.
No. 7 Extreme fishing for peacock bass in Manaus, Brazil
Not for the faint-hearted, peacock bass fishing takes energy, strength and tenacity. Known as much for its flying acrobatics as its mesmerising colours, it takes special skill to reel one in. Deep in the Amazon rainforest, there are exciting fishing and adventure packages you can join.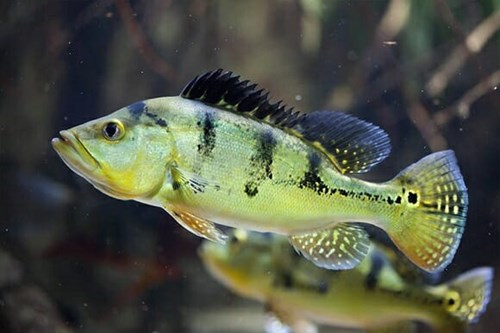 Choose from a luxury yacht, a private houseboat safari camp or a private group charter. Manaus is the capital city of Amazonas in northern Brazil. It sits near the confluence of the Solimoes and Negro Rivers and is right in the middle of the rainforest, with access by plane or boat. Accommodation is available to suit all budgets.
No. 8 Costa Rica 5-day fishing trips
An offshore fishing trip off the South Pacific Coast in Costa Rica will take you away for five glorious days of all fishing, all day long. Land some blue, black or striped marlin or, if you're fortunate, bring in the ultimate prize, a roosterfish.
There's also bluefin trevally, African pompano and grouper. Board a 24-footer or upgrade to a 33-foot yacht and settle in for the fishing trip of a lifetime. The Crocodile Bay resort offers wilderness lodge accommodation and international cuisine and you can even have them cook up your catch for dinner.
No. 9 Big barra in PNG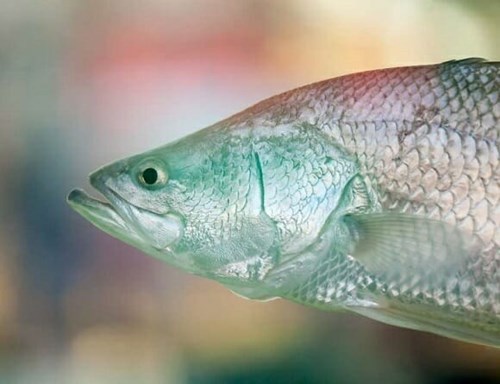 From May to November, you could catch a barramundi of up to 30 kilograms in Papua New Guinea. From your accommodation in Port Moresby, you'll be picked up and driven four and a half hours to the village of Terapo which will be your base for the next six days.
Each day, you will be taken out on the boat to fish for threadfin salmon, mangrove jack, black bass, golden snapper or the coveted huge barramundi. All equipment is provided so you'll have everything you need to hook your very own trophy fish.
No. 10 Inshore fishing in South Carolina
For a fun and outdoorsy family trip, take the gang inshore fishing in South Carolina, USA. Drop anchor – i.e. book a hotel – in Charleston and organise a charter which includes boat transport, all equipment and plenty of expertise.
Expect to catch redfish, blackfish, bluefish, flounder, ladyfish, Spanish mackerel and maybe even a shark!
Mark off those fishing items on your bucket list
Now you have an idea of some of the best places to go fishing around the world, you can put together your own wish list of adventures.
Half the fun of travel is the planning, after all!