Japanese food is popular throughout the world, in particular dishes like tempura, yakitori, miso soup, sashimi, and perhaps the most famous of all – sushi.
At its core, the cuisine is based on steamed white rice and noodles flavoured with dashi, mirin, soy sauce, miso, umeboshi and other savoury elements.
Japan's chefs strive to use seasonal ingredients where possible. In fact, many dishes are designed especially to herald the arrival of each of the four seasons, for example featuring bamboo shoots in spring and chestnuts in autumn.
As you'd expect, the country's array of regional cuisine features specialties based on ingredients local to the area, and each region has its own distinct culinary style. Dishes from the Kanto region are typically very strongly flavoured using dark soy sauce, while those from Kansai are only gently seasoned with light soy sauce.
Wherever you travel in Japan, you'll find that great care is taken in the preparation and presentation of meals, which will make eating your way through the land of the rising sun an experience to remember.
Sapporo
Miso Ramen
Sapporo, in northern Hokkaido, is considered the home of miso ramen. In 1955, a customer's unusual request to add noodles to miso soup gave birth to the now-iconic dish.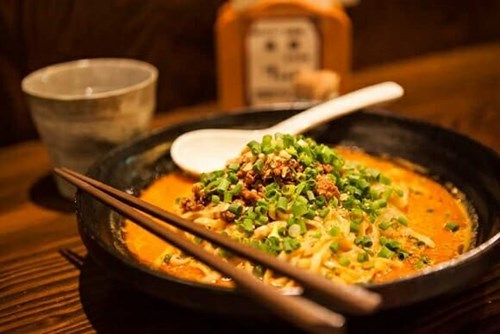 Visit Ramen Yokocho, a famous alley in Sapporo's Susukino district, to take your pick of miso ramen shops where it all began.
Hot Spot – The Sapporo Brewery
Of course, the city of Sapporo is also home to the well-known beer of the same name. The Sapporo Brewery was founded in 1876, making it the oldest brand of beer in Japan. These days the brewery makes a range of pale and dark lagers including Sapporo Draft, Sapporo Premium and Super Clear, a malt-based soft drink.
Visit the Sapporo Beer Museum in the city's 'Garden Park' to see historical beer paraphernalia including bottles, posters and brewing instruments, some of which were used in the brewery as early as pre-World War II. Admission to the museum is free and guided tours are available.
Osaka
Many people regard Osaka as the culinary capital of Japan, and it boasts some pretty tasty regional dishes including kushi-katsu (deep-fried meat and vegetables served on a stick) and hakozushi, which is sushi rice pressed into boxes, filled with ingredients to make colourful layers, and served in bite-sized pieces.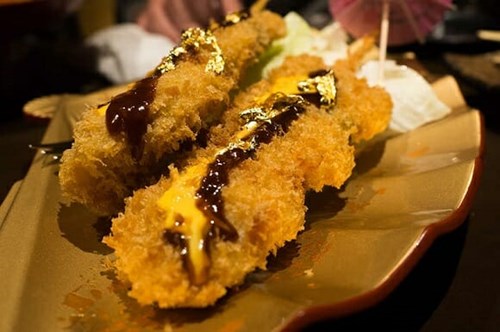 Takoyaki
Osaka is also home to the fried round octopus dumplings known as takoyaki that are popular around the world. The dumplings are made with boiled octopus added to a mixture of flour and water, which is then pan-fried and topped with special sauce and sometimes bonito flakes.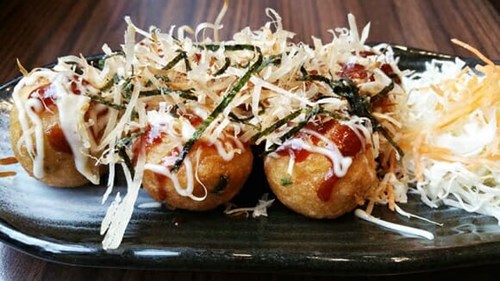 Hot Spot – Daiki Suisan
This busy sushi and sashimi restaurant in Osaka's Dotombori area seats 50 diners squeezed in around the conveyer belt counters or 'sushi-go-round'. Seafood is the specialty here, in particular the sea urchin, salmon, eel, prawn and blue-fin tuna.
Yamagata
The Yamagata Prefecture in the Tohoku region of Northern Japan boasts more than 50 sake breweries, mostly small traditional brewers known for their high-quality sake. This notoriety is largely due to the clear water of the Mogami River that runs through the prefecture, and the area's strong tradition of rice-growing that also feeds the sake industry.
While you're in Yamagata, make sure you take time out from sake tasting to see the region's ancient temples and enjoy the unspoilt scenery. If you visit in winter, check out the word-class skiing and onsens (hot springs) too.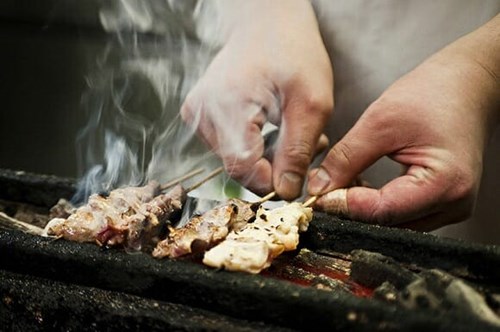 Takagi Shuzo
The Takagi Shuzo sake brewery was established in 1615 and produces the cult brand Juyondai, famous for its bold, fruity flavour. Tours are off-limits at the brewery, but several bars in the Yamagata Prefecture serve up the sought-after Juyondai sake.
Tokyo
Don't even think about leaving Tokyo off your itinerary if you're keen to try some amazing Japanese food. In 2010, Tokyo surpassed Paris as the city with the most Michelin-starred restaurants. Although the country's capital takes its food seriously, there are plenty of places to grab a low-key bite too.
Hot Spot – Tenmatsu Nihonbashi
This affordable restaurant near Tokyo's Mitsashae-mai metro station makes light and crispy tempura with prawns, squid and a variety of vegetables like broccoli and lotus root. You'll be offered a variety of dipping sauces as well as sides like rice and sashimi.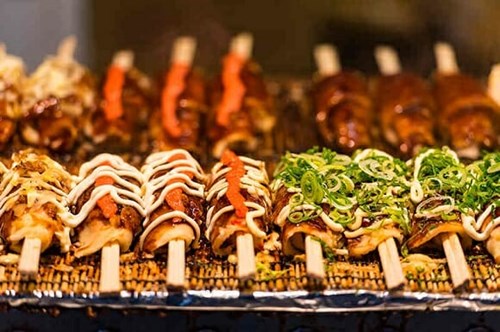 Hot Spot – Rokkaku
This casual yet sleek bar is located in Tokyo's upscale Azabu Juban area. It was the first izakaya (Japanese-style pub) to feature in the Michelin Guide and the menu is heavily influenced by the chef's time spent in Kyoto.
A selection of appetisers and soups are brought to your table to nibble on before the menu arrives. Rokkaku's specialties include fried kamo nasu (eggplant), grilled guji no sakayaki (Japanese tilefish) and curry with udon noodles, kujo negi green onion and tofu.