Asian resorts do luxury very well and you can of course choose from a range of settings. When your craving is for the tranquil environment of the rainforest and mountains, you can practically taste the mist that lingers in the air.
We have three glorious Asian forest/hinterland getaways that you can either daydream about or make a reality. They're all luxurious, they all offer beautiful spa treatments and they all put guests amongst nature's finest gifts. But each has its own special excitement that sets it apart from all others.
Four Seasons Sayan, Bali, Indonesia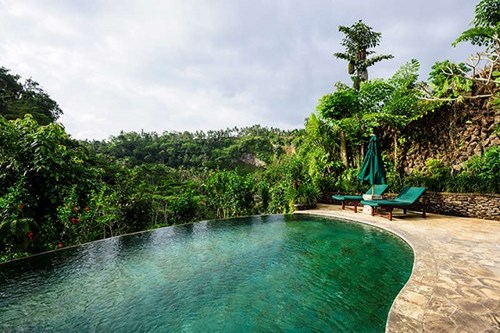 Calling itself a "riverside sanctuary in Bali's cultural heart", Four Seasons Sayan will leave you speechless with its attention to detail, magical rainforest location and sophisticated level of service. Visitors say it goes beyond five stars and that the resort thinks of everything for its guests, from remembering how you enjoy your eggs to preparing your flower-infused bath for you.
Situated an hour's drive north of Denpasar, Four Seasons Sayan is a world away from the crowds and revelry of Bali's capital. It is a place of quiet refuge among the lush treetops. Its landscape features a tranquil rooftop lotus pond that has to be seen to be believed!
The one-bedroom villas boast a plush outdoor day bed where you can laze the days away, peering out over stunning river valley vistas. Stay in a two-bedroom villa and have a spacious outdoor living room to yourself, complete with a peaceful meditation area and plunge pool. Your very own private sanctuary is set to the backdrop of the bubbling river beneath.
For a truly magical experience, choose the Royal Villa, a three-bedroom residence decorated in understated elegance with rare Indonesian artworks and magnificent hand-woven fabrics. Outdoor showers and an al fresco gazebo will have you communing with nature in the most luxurious ways. The resort's chefs will prepare exceptional cuisine to suit your tastes and moods.
Four Seasons Sayan offers a serene stay and an incredible menu of spa treatment options. There is an onsite wellness mentor who will personalise your spa experience according to your desires. Participate in a Chakra ceremony that promises to restore balance and harmony to your body's key energy centres or choose a Batu Kali river stone bathing ritual. Facials, massages, body scrubs and body envelopments are all available for your pleasure at Four Seasons Sayan.
You'll return from your holiday refreshed, refocused and ready to face the world again.
Keemala Phuket, Thailand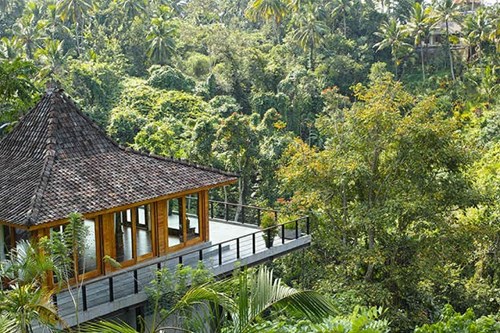 Nestled in the extraordinary rainforest of Phuket, Keemala resort is far from the standard marble bathroom and plush carpets of usual 5-star hotel rooms. There, you will feel like you've stepped into another world. Choose from four styles of accommodation, each with its own personality and appeal.
The Bird's Nest Pool Villas have an intriguing aesthetic; they are woven wooden pods perched in the trees, each with a thatched roof, private pool, sundeck, standalone bath tub and a monsoon shower.
Keemala's Villas are set over two floors and are nestled amongst the trees for absolute privacy. Languish in Egyptian cotton sheets on oversized beds and take a dip in your own private pool.
For the gourmet traveller, Keemala Phuket offers an immersive experience through 'Feast for the Senses'. Visitors learn how the food is sourced and prepared. A trip to the happily chaotic local markets introduces the sights, sounds, smells and tastes and is followed by a visit to the resort's organic garden to pick herbs. Finally, guests are treated to a cooking demonstration by the chef and will enjoy the wholesome cuisine, lovingly prepared with fresh, in-season produce.
At Keemala Phuket, fine dining is a nourishing affair and caters to vegetarian and pescatarian preferences as well as gluten free, wheat free, dairy free and sugar free. The Healthy Living Cuisine menu offers raw, macrobiotic and slow cooked dishes.
Imagine a holiday that makes your body feel better and your mind feel like it's been renewed. Luxury is not necessarily about high thread count sheets, but how you feel looked after and pampered.
Borneo Highlands Resort, Malaysia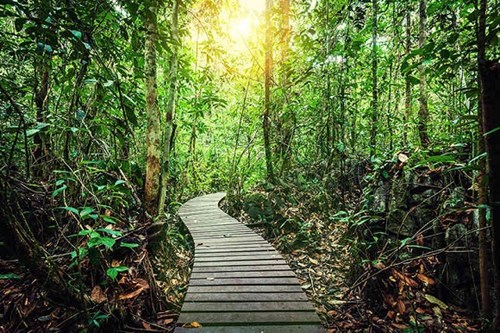 Set in the hills 1,000 metres above sea level, Borneo Highlands Resort is a wellness sanctuary and luxurious home away from home. It only has 30 rooms so privacy and exclusivity are guaranteed, and for extra intimacy, the Albatross suite is perfect.
Though Malaysia is known for its steamy tropics, up in the highlands, the air is cool, crisp and sweet. The resort maintains its own organic farm which produces the fruits, vegetables and herbs used in the nutritious, meat-free cuisine served to guests.
Golf is one of the main attractions there and the 18-hole course is a paradise for both serious enthusiasts of the game and those who are simply there to experience the atmosphere and vistas. Known to be quite challenging, players will find comfort in the exquisite location, no matter how tough the game.
Embark on a high-altitude rainforest walk or take your walks at night. Visit waterfalls, venture out on a guided highland tour or go bird watching and spot the pygmy white eye and Bornean brown barbet.
Borneo Highlands Resort offers a wonderful Jungle Spa, where natural transcendental music calms the mind and the fresh mountain breezes caress the skin. Explore a range of Bidayuh spa treatments that will relax and rejuvenate the mind, body and soul. Massage, facials, scrubs and reflexology are all on offer.
Where would you love to wake up?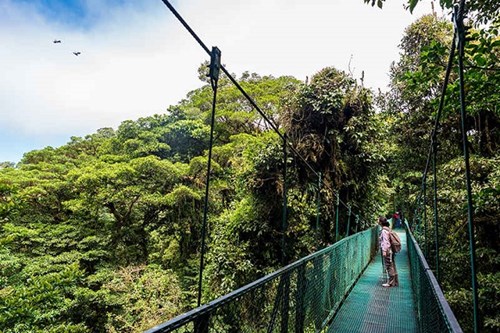 Which location struck a chord with you? Were you enthralled by the idea of sleeping in a gorgeous bird's nest? Do you love the thought of teeing off on a mountain plateau? Are you excited by watching a chef prepare your delicious meal from scratch using freshly picked ingredients?
Consider organising travel insurance so that you may be covered for trip cancellations, unforeseen injuries or illnesses or for a range of other elements that can sometimes mar an otherwise spectacular trip.
Can you be tempted to consider a luxury Asian forest or hinterland getaway for your next holiday?
References