Seeing the world from the comfort of a well-appointed bus or coach is the preferred method of travel for lots of people, of all ages.
There are tons of different bus tour types in Asia, from half-day flings around Yangon, Myanmar and hop-on-hop-off stints in Hanoi City, Vietnam, to three-day jaunts across Western Korea and ten-day journeys visiting some of Japan's finest cultural points of interest.
Here is just a sample of some cool bus tours in Asia that will whet your appetite for coach travel and 7 reasons why touring Asia on a bus could be perfect for you!
Half-day Elephant Coach tour in Myanmar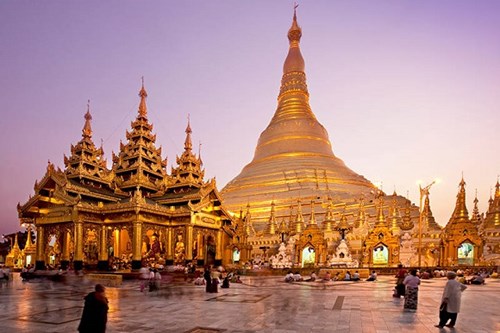 Yangon Myanmar Shwedagon Pagoda
Cruise around Myanmar's largest city, Yangon (formerly Rangoon) in a delightful Elephant Coach, a lavishly restored post-Colonial Chevrolet passenger bus. This beauty features wooden parquet floors, a mini-bar and the olden day feel of luxury carriages from a bygone era.
Yangon is Buddhist temples, colonial architecture and jaw-dropping pagodas. Take the half-day tour and it'll help familiarise you with the lay of the land so the next day, you can find your own way around and stay longer at your favourite attractions.
Hop-on-hop-off in Hanoi City, Vietnam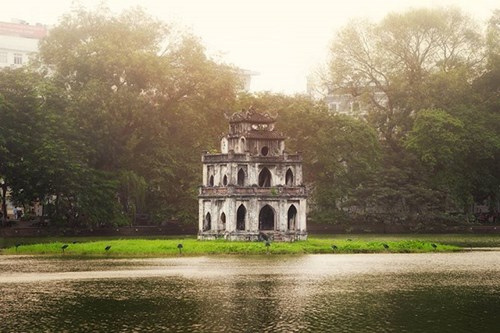 Hanoi Vietnam Hoan Kiem Lake
The ticket is valid for 48 hours so you can hop on and hop off the open-top double decker bus as much as you like over a two-day period, between the hours of 9am and 6pm. There are 13 stops on this route and a total of 20 famous attractions that you can explore at your leisure.
There's the Temple of Literature, the Museum of Vietnamese Women, Hanoi Opera House, Hoàn Kiếm Lake, the Flag Tower of Hanoi and more. The onboard guide will give you a great running commentary through your provided headsets so you get plenty of local knowledge along with the visuals.
And with free wi-fi on the bus, you can even upload your pics to Instagram between stops!
3 days in Western Korea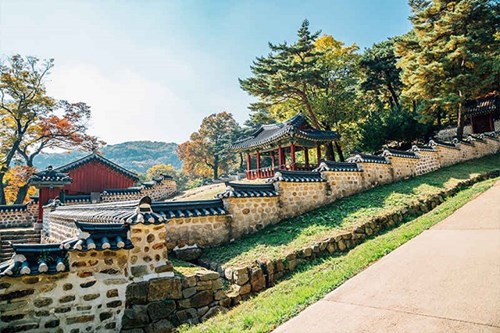 Board your coach in Seoul for a one-and-a-half-hour ride to Gongju, visiting the Tomb of King Muryeong and Gongsanseong Fortress. Next, you'll be taken to Baekje Cultural Land to learn about this ancient kingdom that fell in 660AD, leading to 3,000 court women plunging themselves into the river to avoid being captured and dishonoured by the enemy when the castle was stormed.
On day two, you'll travel to Gwangju, South Korea's sixth largest city and visit the folk museum and green tea plantation and finish in the port city of Yeosu to see the historic monument and wander around the square. Day 3 will take you to the Jinjuseong Fortress, a focal point of the 1592 Japanese invasion.
The tour will end with a flight to Korea's second largest city, Busan. Accommodation is included as well as breakfasts and some entrance fees.
10 days from Tokyo to Hiroshima, Japan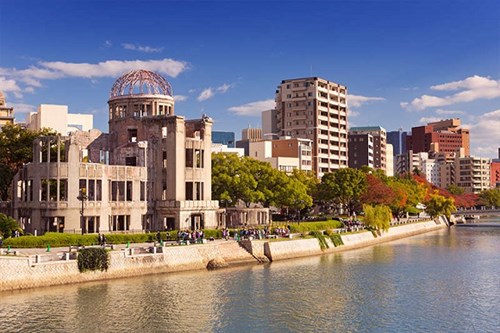 Spend ten days visiting spectacular attractions in Japan. Start off in Tokyo where you'll spend four days exploring the city's futuristic architecture and shops, and go back in time to the Sensoji Buddhist Temple, built in 628. You'll be taken by boat along the Sumida River to old, traditional neighbourhoods one day and bused to Kamakura another, a popular seaside town where you'll meet the 121-ton bronze Buddha.
The tour includes a day at Mt Fuji, three nights in the cherry blossom capital Kyoto, sightseeing in the ancient city of Nara and two nights in Hiroshima. The Peace Memorial Park and Museum are particularly moving and will be a highlight of your trip. The trip promises 'hand-picked insider experiences' and includes all accommodation and some meals.
7 benefits of bus tours in Asia
When you travel on bus tours, you really don't have to do anything but go with the flow. Everything is organised for you and you simply get on and off the bus as it pulls in to interesting destinations. There's plenty to love about bus tours in Asia, particularly where language barriers mean not truly getting the flavour of a place.
Having a local tour guide means you get the inside info on the places you visit. And in Asia, if you don't know the language – or regional dialect – you can miss out on some fascinating information and connections with locals. Having a tour guide who speaks the language and knows the area enriches the experience.
If you're a solo traveller, a bus tour is a fantastic way to meet other likeminded people and visit attractions you may not otherwise have seen on your own.
The accommodation on bus tours in Asia is tried and proven. Properties that service bus tours are well vetted, so you know you're going to be comfortable and safe.
You can sleep, read or catch up on your social media between stops because someone else is doing the driving. And that someone else is accustomed to the roads and the driving culture of where you're visiting.
You can enjoy a glass or two of wine or sake and not have to worry about getting behind the wheel!
On a bus tour, you will often be granted guaranteed access to overcrowded attractions because the tour company will have booked ahead. Stride ahead while watching other poor unfortunate tourists being turned away.
Bus tour operators usually know the best places to pick up well-priced souvenirs. When you venture out alone, you can get caught up in the tourist traps. On a bus tour, you'll meet the people who handcraft their goods and charge a fair price, and you support their community.
Bus tours go 'everywhere' in Asia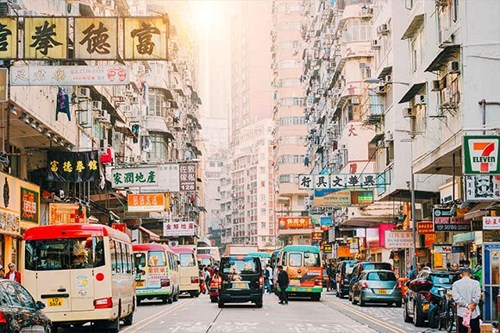 Asia is a vast continent with so many different cultures and must-see attractions. No matter which country you visit, there's bound to be a bus tour to suit your sightseeing tastes. Obviously, you'll want to book in advance to make sure your preferred tour is available, and so you can pack according to the places you'll be visiting.
Do plenty of research before booking your bus tour in Asia to make sure you will get to do enough autonomous travel as well, if that floats your boat.